Schedule a free inspection
Call 866-999-3600
for an instant quote or fill out this form.
INSPECTION
Many mortgage lenders require a termite inspection prior to closing real estate transactions
CONTROL SERVICES
Termites consume cellulose-based plant materials and will silently destroy a home. They may be secretly hiding and thriving in your home or yard without any immediate signs of damage.
CONSTRUCTION SERVICES
Schedule a Complimentary inspection of your Residential or Commercial place and effectively rid your life of termites!
DEFEND YOUR HOME
CALL US FOR A FREE ESTIMATE TOLL FREE (866) 999-3600.Toll Free: (866) 999-3600 / Long Beach: (562) 988-1170 / Los Angeles: (310) 545-2295 / Orange County: (714) 891-1200 / South O.C. (949)376-6300

When you need Termites handled, Integrity Termite is your local pest service provider with over 20 years of experience in terminating the building destroyers.
Residential or commercial, Integrity Termite specializes in real estate transactions. Armed with Supra lockbox key access, our professionals have performed over 50,000 services for 3,000 plus real estate agents selling and buying property in Southern California. Our office serves Orange and Los Angeles Counties.
How can you tell if you need to call Integrity Termite professionals?
Without noticing the actual wood damage, evidence of infestation include swarmers, which are winged adults that fly away from existing colonies to form their own. Shed wings, because the adults shed them once they find a new home and set off to mate. Other evidence is piles of pellets, plugs from termites that seal openings of the infested wood, and blisters on wood damage caused by enlarged galleries or tubes close to the surface.
What kind of termite is bugging you in Long Beach, San Juan Capistrano and along the coast up to Los Angeles?
The Pacific Dampwood Termite is the largest you will see in the coastal areas of California. As the name implies, you will find the bugs in Newport Beach, Seal Beach, Redondo, Santa Monica, and everywhere that gets the sweet ocean air. Swarming occurs throughout the year, but usually, happens from August to October. These events occur on warm, humid evenings right before sunset. The termites are up to one-inch in length and are light to medium brown. The wings are a darker brown. The soldiers have a large head armed with long black toothed mandibles. The insect also has a dark reddish-brown posterior with the abdomen and thorax being a light caramel color and are 5/8 to 3/4-inch in size.
The Western Subterranean Termite infests homes in California, and all the western states of the US, and Mexico. The buggers plague the urban areas of SoCal. The workers are soft-bodied about a 1/8-inch long, have no wings, are blind, sterile, and work 24 hours a day. So, the damage they do can be substantial in a short amount of time.
The soldiers are orange in color with an armored head and mandibulate pinchers and are usually first to be seen in large numbers when any active termite mud shelter tubes or damaged timber is opened, as it is the soldier termite that rushes out to guard the colony.
The Western Drywood Termite accounts for most of the termite wood damage in California, and one colony can be home to about 2,000 termites. In one residence, there can also be multiple colonies. The Western Drywood Termite is easily transported within infested furniture, picture frames, and timbers with a moisture content of less than 12 percent.
The swarmers are about a 1/2-inch in length including the wings. The head is orange-brown in color, with a dark brown abdomen. The soldiers have mandibles, teeth, and antenna. Drywood Termites feed on the wood grain creating chambers connected by tunnels. When they swarm, they fly into structures and infest the wood directly, typically the first infest is exposed wood found in window and door frames, trims, and eaves.
The Drywood Termite lives in the wood above ground, do not need soil as the lumber they consume provides the moisture needed for survival. You will not find their galleries containing mud like you would with subterranean termite tubes. The Drywood Termite consumes all the wood, with only a thin piece of painted layer left. The insect will eat against the grain leaving the inside of the gallery or tunnel to appear as if it had been smoothed with sand paper.
Drywood Termites produce a fine powdery like refuse known as frass. This is your indicator when you find it in a tube or tunnel, or kicked out of one. You do not want to disturb the termites as they will only move into an area which will remain detection free until the damage is visible to the untrained eye. Don't let it cause you stress, simply contact Integrity Termite. In your hour of need, you will receive from us, a termite inspection for free. A two-year warranty backs up the fumigation process, and our work ethic takes care of the rest. Client testimonies back the facts. You will be a satisfied customer, too.
Does the thought of termites drive you crazy?
Integrity Termite can handle the infestation with treatments and fumigation. Tenting and fumigation of termites are used when there are severe and widespread infestations of termites. There are other methods, however, when there is an extensive discovery, there is fumigation and residents will need to leave the home. Items that stay in the home require being sealed up.
Integrity Termite is a licensed contractor and can make the insect damage a distant memory without the need for subcontractors, and our professionals provide high-quality construction at very reasonable and affordable rates. We can install showers, construct room additions, decks, flooring, windows, and doors. Integrity Termite works under a general contract B license and is all you need to make your building whole.
If you are in Long Beach dial (562) 988-1170 to get a free termite inspection, or pick up the phone and call us at (310) 545-2295 for Los Angeles, (714) 891-1200 for North Orange County, and (949) 376-6300 for South OC. No matter if you have dry rot or termite damage, we are the first call you need to make when you need quick, reliable, quality work from our dedicated personnel. Make the first and only call to Integrity Termite.
Centrally located in-between the Valley and San Clemente is where you will find Integrity Termite headquartered in Huntington Beach, where we provide escrow service with prompt reports generally within 24 hours after completion.
If you are thinking about putting your home on the market in the Los Angeles or Orange County area, getting a free inspection can help you know in advance what work may be needed before closing escrow on a property. When it is time to fumigate the colony, Integrity Termite can provide you with the information you need for a safe procedure, and the best possible outcome. When bagging a residence, you will need to know what to remove, the safety procedures, how long it takes, the forms for your neighbor's consent, who does what, when you can return, and what to expect in the process of taking out the termite colonies. Integrity Termite sees you through the process.
Call us toll-free at (866) 999-3600, for your free inspection, and be on your way to a termite free domicile.
Service coverage areas:
Fountain Valley, CA
Costa Mesa, CA
Newport Beach, CA
Westminster, CA
Seal Beach, CA
Garden Grove, CA
Santa Ana, CA
Stanton, CA
Rossmoor, CA
Irvine, CA
Los Alamitos, CA
Cypress, CA
Tustin, CA
Orange, CA
Hawaiian Gardens, CA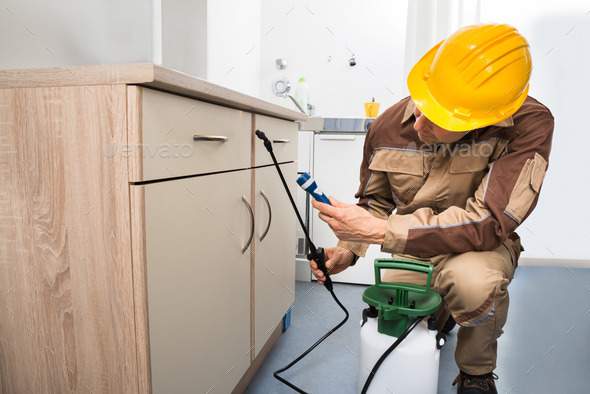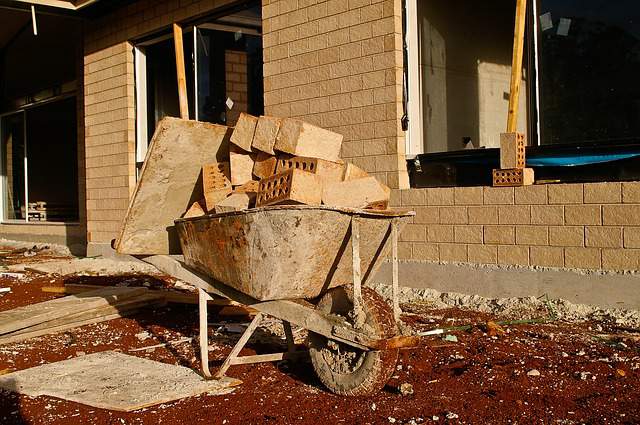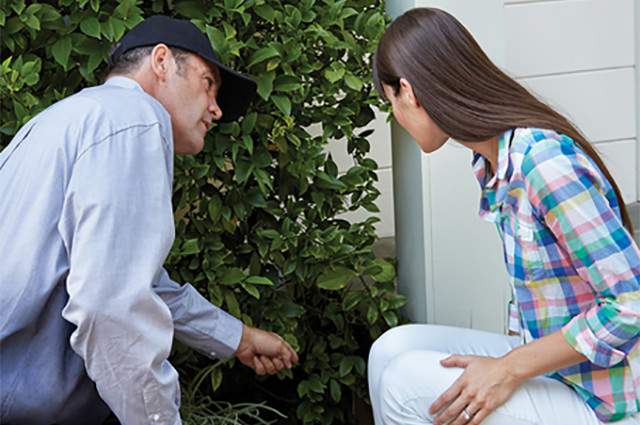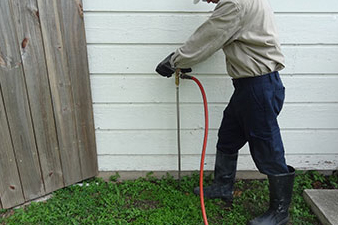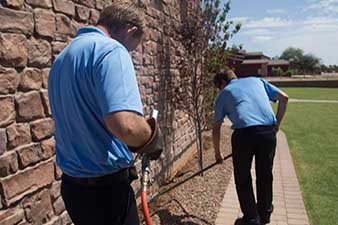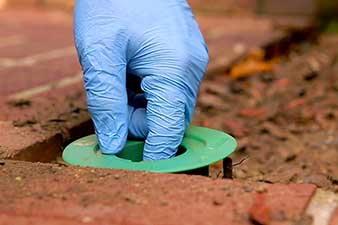 OUR HAPPY CUSTOMERS What Our Clients Say About Us
Gibbson International- Brentwood, LA
As a busy top producing agent for over 27 years in Southern CA, it's important to have a reputable termite inspector I can trust. Sean is just that plus a thousand times more! Sean is not only the best termite guy out there, but a licensed general contractor and fantastic problem solver as well. He has a wonderful common sense approach and knows how to talk with even the most difficult of clients. I have worked with Sean for over 20 years now on hundreds of transactions and termite issues large and small and would HIGHLY recommend him to any and all. He's fair, honest and simply AWESOME!
Susan Stark
Keller Williams- Long Beach
Linda and I have been using Integrity Termite for over ten years. We appreciate Sean's professionalism and hard work over that time. His prices are fair and their service and work is excellent. We highly recommend Integrity Termite.
Joe & Linda & Jessica, The Sopo Team
Arbor Realty – Newport Beach
I have used Integrity Termite for countless inspections. They show up on time and do quality work for a fair price. Buying and selling a home is a meticulous process that Integrity Termite makes easy through their availability, attention to detail and an extensive knowledge of termites.
Ron Millar